AFL 20-28 From the California Department of Public Health
March 23, 2020
TO: Skilled Nursing Facilities
SUBJECT: Announcement: Extension of the Deadline to Apply for Patient Needs and Workforce Shortage Waivers

​AUTHORITY: Health and Safety Code (HSC) section 1276.65
Title 22 California Code of Regulations (CCR) section 72329.2

​All Facilities Letter (AFL) Summary
This AFL announces an extension of the application deadline for skilled nursing facilities (SNFs) requesting a Patient Needs Waiver (PNW) and Workforce Shortage Waiver (WSW).
This deadline for the Fiscal Year 2020-2021 application year is extended to April 15, 2020.
Due to additional activities experienced by providers related to mitigating the effects of COVID-19, the California Department of Public Health (CDPH) is extending the application period for SNFs requesting approval for PNWs and WSWs.
Title 22 requires online submission of waiver applications. The online waiver application period is only open from January 1st to April 1st for each application year; CDPH will not accept applications submitted outside of this timeframe. Due to additional pressures associated with responding to COVID-19, the online waiver application period will be extended to April 15thfor fiscal year 2020-2021 only.
First Time Users
Providers must go to the CDPH Flex Waiver webpage, create an account, sign in, and use the online waiver application. Once signed in, providers are to proceed to the Licensing Waiver Application page. For instructions on how to navigate the website, see the AEM – Flex Waiver Application User Guide for Providers (PDF).
Applicants Who Previously Used the Online Application
Users that previously created an account and applied using the online application, may log in using their existing account information.
After successfully submitting an online waiver application, the system sends a confirmation e-mail with an identification number (Tracking ID number) to the provider's designated point of contact. Providers should use the Tracking ID number when contacting CDPH Licensing and Certification, Centralized Program Flex Unit about their application.
For any questions regarding the online waiver application process, or questions regarding a waiver application, contact the Centralized Program Flex Unit at FLEXWaiverProgram@cdph.ca.gov.
Sincerely,
Original signed by Heidi W. Steinecker
Heidi W. Steinecker
Deputy Director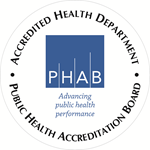 Center for Health Care Quality,
MS 0512 . P.O. Box 997377 . Sacramento, CA 95899-7377
(916) 324-6630 . (916) 324-4820 FAX
Department Website (cdph.ca.gov)