By Sam Morgen, Bakersfield.com, June 17 2020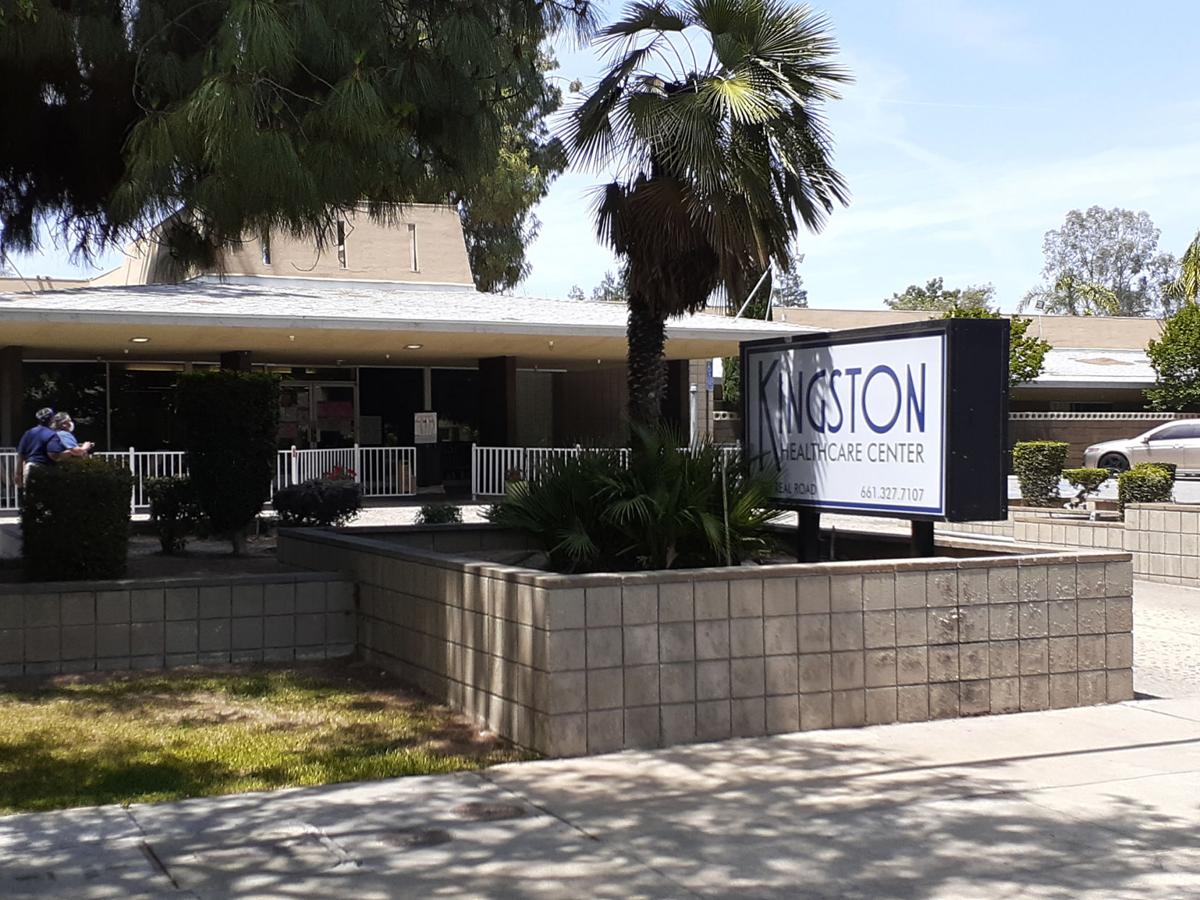 A growing sense of dread that Kern County's 19 skilled nursing facilities are not doing enough to stop the spread of coronavirus left local officials scrambling for answers during Tuesday's Board of Supervisors meeting.
With the number of facilities reporting infected employees growing to 12, Kern County Public Health Director Matt Constantine described to supervisors a situation that appeared to be far from under control even as it's lasted for weeks. The county has little authority over the sites, which are regulated by the state, leading to frustration from local officials.
"Our worry is that this is going to quickly develop into something that we can't contain," Constantine said of the state-run facilities.
The convalescent homes have consistently accounted for around half of Kern County's COVID-19 deaths, according to state metrics, and a significant portion of hospitalizations. Failure to control outbreaks at such facilities has far-reaching consequences for the county's goal of reducing infections among the general public. Yet county officials expressed difficulty in getting the state to adequately address the situation.
Supervisor Mick Gleason likened the situation to a hand grenade that was ready to explode in the middle of a pizza pie.
"What we're doing is controlling and flattening the curve and having great success," he said, "and in the middle of this pizza pie, we have a hand grenade that's going to blow up, and it's going to splatter everybody at the table and destroy the flattening of the curve and the success that we've enjoyed."
Constantine described a long list of issues the county has identified at local skilled nursing facilities. He said two locations, Kingston Healthcare Center and Valley Convalescent Hospital, have "uncontrolled outbreaks" of COVID-19 yet continue accepting new patients.
The county has watched as the numbers of infected patients has grown, indicating the facilities aren't properly isolating patients, Constantine said. The state may not be adequately enforcing disease prevention measures and some employees may not be following safety protocols to the fullest extent possible. The county has observed one employee taking off personal protective equipment in their vehicle, not only contaminating the vehicle, but potentially exposing the person's family to coronavirus.
Three new facilities — Windsor Post-Acute Center in Bakersfield, Golden Valley Living Center in Shafter and Parkview Julian Convalescent in Bakersfield — have recently reported cases and deaths, Constantine said.
"Not only is it just a hellacious environment for those that are there, and the danger that they are in, but it imperils the livelihood, the economic stability of all of us," Supervisor Mike Maggard said.
The problem extends beyond the facility's walls, the county suggested. Constantine said the state isn't forcing facilities to comply with regulations. He even called out Delano District Skilled Nursing Facility for not instituting a plan to test employees for coronavirus, in violation of state guidelines. He said the facility even refused to have employees tested at county testing locations.
"That troubles me," he said. "Not only has the site not instituted that practice, the state has not demanded that that be changed."
The facility didn't immediately respond to a request for comment.
Even data provided by the state is inaccurate, Constantine said, making it difficult for the county to track the virus. Different sources report different metrics, leading the Health Department to wonder which sources are correct.
Supervisors directed County Counsel Margo Raison to look into potential legal action to address the unceasing issue at local skilled nursing facilities. But because the sites are regulated by the state, it was unclear if anything could be done.
An accountability officer has already been assigned to watch over the convalescent homes, but the position carries little authority. Regardless, Supervisors agree more must be done.
"These are our constituents," Gleason said of patients at the facilities, "and they are getting the crap beat out of them."
You can reach Sam Morgen at 661-395-7415. You may also follow him on Twitter @smorgenTBC.